WASHINGTON — Former deputy White House press secretary Sarah Matthews and Matthew Pottinger, a member of the National Security Council during the Trump administration, are expected to testify at the Jan. 6 committee's high-profile hearing Thursday, according to a source familiar with the plans.
Both Matthews and Pottinger were among a wave of Trump officials who resigned in the wake of the attack on the Capitol. This would be the first time either witness has testified publicly before the panel.
CNN first reported Pottinger was an expected witness.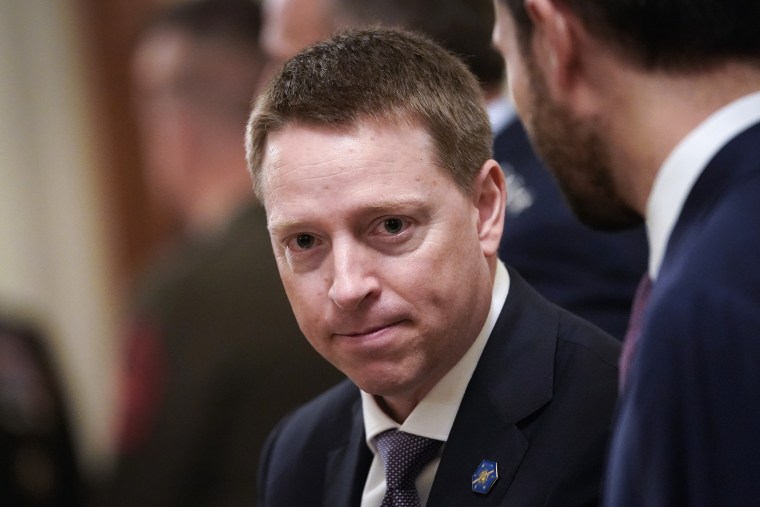 Members of the House committee investigating the insurrection have said the prime-time hearing will focus on the three-hour gap between when the attack on the Capitol began and when then-President Donald Trump urged his supporters to leave the building.
At the end of last week's nearly three-hour hearing, the committee's vice chair, Rep. Liz Cheney, R-Wyo., said the panel will present a minute-by-minute account of what occurred Jan. 6.
Pottinger's boss, Robert O'Brien, had been among a small group within Trump's inner circle to acknowledge Joe Biden's election victory, saying in November 2020 that the National Security Council was preparing for "a very professional transition."
O'Brien announced Pottinger's exit on Twitter a day after the Jan. 6 riot.
The next hearing comes as the Jan. 6 committee lays out its plans beyond July.
Rep. Bennie Thompson, chairman of the Jan. 6 committee, told reporters Monday that his committee would likely issue a "scaled back" report on its findings followed by a final report. Each assessment could involve new hearings, he said.
Thompson separately told NBC News that he anticipated receiving U.S. Secret Service text messages tied to Jan. 5 and Jan. 6, 2021, on Tuesday. The committee issued a subpoena for the text messages after the Department of Homeland Security's inspector general briefed committee members about the Secret Service allegedly erasing text messages that dated back to the riot.
"They said they had them," Thompson said referring to a statement from the Secret Service addressing the issue last week. "So we're holding them to that word."
It remains unclear whether the text messages will be addressed during Thursday's hearing, which is scheduled for 8 p.m. ET.